Call for abstracts!
Dear Madam, Dear Sir,
The DIANA Users Association (DOV) invites you to submit an Abstract for presentation for the 14th International DIANA Users Meeting in Valencia, Spain on 26 & 27 September 2023. The event will be co-hosted by the Institute of Concrete Science and Technology (ICITECH) and the Universitat Politècnica de València (UPV), and organized by the UPV and DOV.
Requirements for the Abstracts and oral presentation
We kindly invite you to submit an abstract about projects related to DIANA FEA or nonlinear finite element analysis. The abstracts should not exceed 300 words, and it is encouraged to include a picture or plot related to the finite element model of the abstract. After acceptance, only an oral presentation of about 20-30 minutes on the User Meeting is requested (no full paper required!). If you have any questions, please don't hesitate to contact the Program Secretary at info@dianausers.nl.
The abstract can be sent by email to info@dianausers.nl, no later than 30 April 2023. Notification of acceptance will be sent as soon as possible after 15 May 2023.

The following DIANA topics are encouraged, but contributions need not be limited to these subjects only.
– Design and analysis of structures
– Assessment of the loading-bearing capacity of structures
– Soil structure interaction
– Dynamic analysis/Earthquakes
– Geo-mechanics for Oil and Gas
– Modelling from simple(1D beam or 2D Plane) to advanced(3D solid)
– Concrete mechanics
– Geotechnical analysis
Thank you in advance for your contribution.
Yours sincerely,
Program Secretary Users Meeting
Mrs. Jolanda van Willige
DIANA USERS MEETING 2023
Mark your calendar! The dates and location are set for the DIANA Users meeting. More details on the event will be posted on our website in the coming time.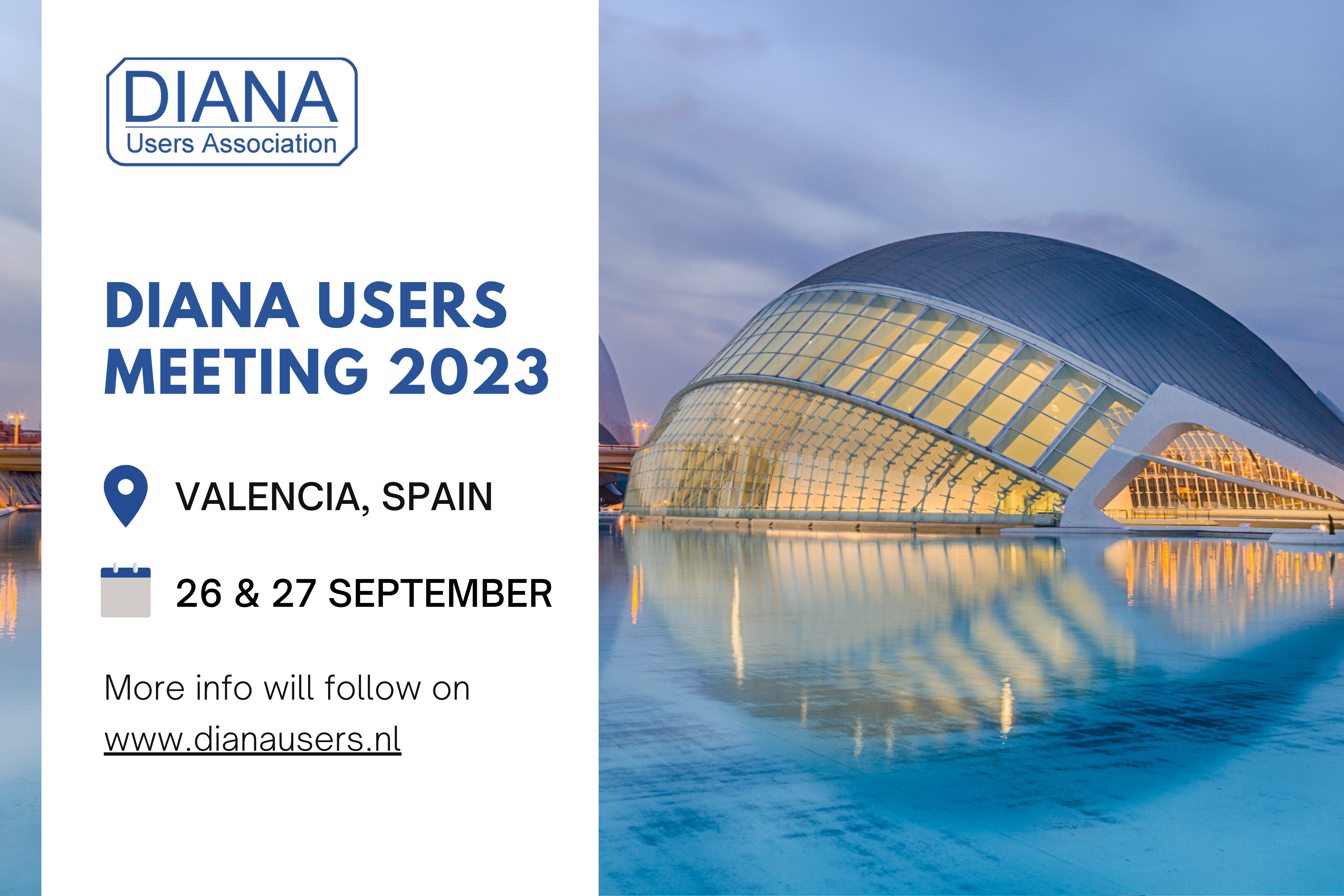 Beam prediction contest
Another exciting blind prediction contest is on its way!
The Delft University of Technology organizes a blind prediction contest of two experiments on full scale precast continuous concrete inverted T beams. The experiments will be carried out in the first quarter of 2023 and the deadline of the submission is on the May 1, 2023.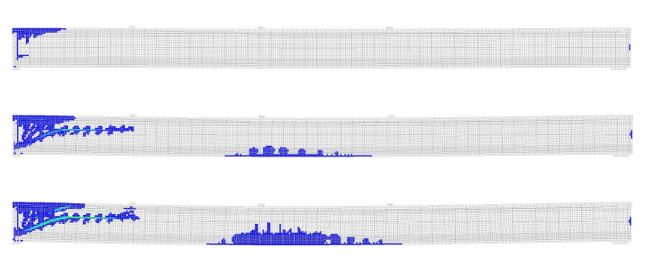 For more info, check the website of the beam prediction contest: https://concrete-prediction-contest.tudelft.nl
General meeting + Lecture evening 15 February 2023
We are pleased to invite you to the general meeting and lecture evening on February 15th, 2023. The event will be held at TNO Utrecht's office located at Princetonlaan 6, 3584 CB Utrecht.
Planning of the day:
General Meeting 16:00 to 17:00
Sandwich meal 17:00 to 18:00
Lecture Evening 18:00-20:00
Lecture evening program (download):
Overview research at TNO NITG, speaker: Loes Buijze, TNO Applied Geosciences
The structural assessment of historic masonry arch bridge, speaker: Willen Nobel, Witteveen en Bos
Update of RTD1016:2022 (version 2.3) Guidelines nonlinear finite element analyses for concrete structures, speaker: Marco Roosen, Rijkswaterstaat GPO
Overview TU Delft research unreinforced masonry structures for Groningen, speaker: Jan Rots, TU Delft
We would like to thank TNO Utrecht for providing the meeting facilities and the sandwich meal.
Please register your attendance, and notify us whether you want to join us for the sandwich meal, before February 8th via an e-mail to info@dianausers.nl.
We look forward to welcoming you to this event.